RESEARCH PROJECT
Coercive decisions in Switzerland through the lens of international standards: foster care placements
The University of Geneva will lead the project in collaboration with experts from the University of Zurich and Institute for Studies in Children and Youth Services, School of Social Work, as well Child Identity Protection. This project is financed by the Swiss National Science Foundation within "PNR 76, national research programme welfare and coercion" under the leadership of Professor Philip Jaffé.   
BACKGROUND
The proposed research will be the first study specifically exploring coercive decision making in foster care in the Swiss context through the lens of evolving international standards. In practice, international standards have progressively created frameworks and essentially limitations on coercive decision making in order to better uphold children's rights. As such the research will examine which ways and to what extent the contemporary Swiss system complies with these evolving norms. The research will specifically examine the Swiss system of removal and placement decisions in foster care and where possible, adoption, by undertaking a legal analysis exploring legislation and policy as well as undertaking qualitative research to understand Swiss practices through in-depth interviews and case studies.
The Swiss system of child protection is particularly diverse and fragmented due to the small-scale federalism, which has hindered an analysis so far and thus limiting the knowledge required for any (opportunities of) improvements. The research will contribute to a country wide amelioration of coercive decision making in child protection.
Lausanne, 15 September: Inaugural conference of the Swiss Network for Law and Society
As part of this inaugural conference with over 63 presentations, the Swiss Network for Law & Society aims to create a space for networking, discussion and cross-disciplinary collaboration between Swiss-based scholars researching law from an empirical perspective. The inaugural conference « Voices of Law » will launch this new scientific network of researchers working on law in action and interested in an interdisciplinary dialogue. Child Identity Protection (CHIP) was honoured to present part of its preliminary findings on "justified" coercive decision-making in Switzerland during the session dedicated to Sociolegal perspectives on foster care with other interesting presentations on "Paradoxes de la judiciarisation en protection de l'enfance" and "Guardianship authorities as mediators of Civil law. The
interplay of different actors in child placement decisions in the 1960s and 1970s". The discussions and networking during the Conference will contribute to the finalisation of the research. Further information can be found at: https://lawandsociety.ch/inaugural-conference/
Barcelona, 8th and 9th September: 11t International Foster Care Research Network Conference
RESEARCH TEAM
The research team brings together seasoned researchers in both disciplinary-specific and interdisciplinary projects. They have extensive track-records of leadership, engagement with governments, international organisations, service users and service providers, professional bodies, policy makers and legislators. As such their strength is in making concrete contributions to policy, practice, ethical and legislative improvements. Members of the interdisciplinary research team are recognised leaders in adoption and foster care and bring fluency in English, Filipino, French, German and Spanish.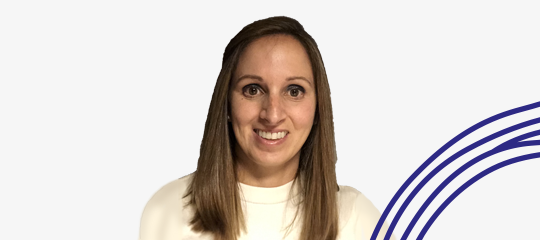 Christina Baglietto – has over 15 years' experience in alternative care and adoption. She has worked in post-illegal adoptions in Guatemala, where she contributed to implementation of new domestic laws and international standards, provided training and developed SOPs for the Central Authority's multidisciplinary team. She has also contributed to an assessment of the political, legal and policy responses in adoptions in Colombia. She has provided training and technical support notably in Cyprus, Haiti, Honduras, Mexico, Moldova, Panama and Romania. Fluent in English, French, German and Spanish, her solid experience will ensure a rigorous approach to the research.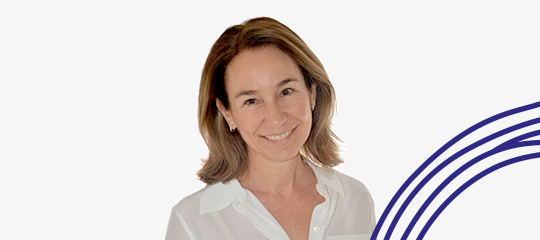 Laurence Bordier – is a Swiss lawyer, with experience in corporate law and with the last decade focusing on children's rights in alternative care and adoption. She specialises in comparative legal research, having drafted over 20 country situation analysis reviewing legislation and policy, as well as promising practices, with a critical objective of providing concrete tools to support professionals to improve their practices.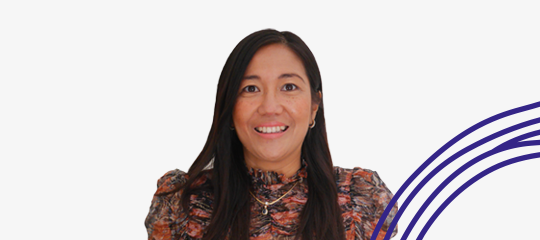 Mia Dambach – an Australian trained lawyer with 20 years' experience of working on children's rights, successfully leading multiple international inter-agency initiatives. She has provided technical support through evaluation missions (qualitative research) in Cambodia, Denmark, Egypt, Ghana, Ivory Coast, Sudan, Ukraine, Viet Nam etc., law reforms and training in over 20 countries focusing on alternative care and adoption. She has contributed to reforms in international standards, with a focus on their application, notably through comparative research on illegal adoptions, search for origins, risks of financial contributions, kafalah conversions into adoption and as an expert to the HCCH WG on illicit adoption practices. Fluent in English, French and Filipino, she brings with her leadership, project management and research skills to ensure the practical success of this project.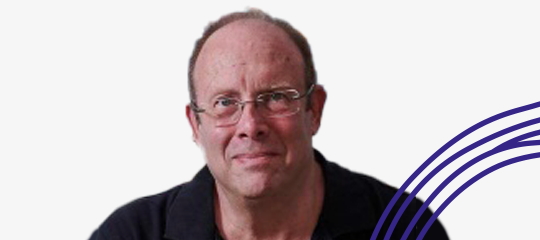 Philip Jaffé - Full Professor at the University of Geneva's Centre for Children's Rights Studies (Valais Campus, Sion) is also Member of the UN Committee on the Rights of the Child. He has been involved in research, teaching and advocacy in the field of child rights and the protection of children for several decades. Most recently he is a co-applicant for the Cottier research and is currently responsible for an intermediary evaluation of the child protection reform of the Canton of Neuchâtel. His extensive experience in children's rights and psychology will ensure an interdisciplinary approach to the research methodology, recommendations and outputs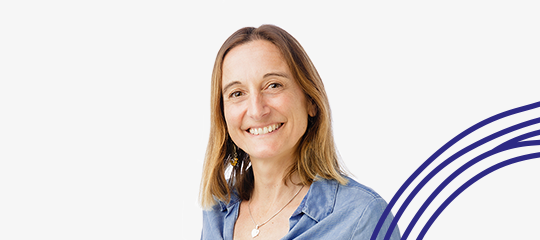 Cécile Jeannin – is a French jurist with over 15 years' experience in alternative care and adoption. She has undertaken qualitative research on these themes in Denmark, Ivory Coast and Mexico, as well as provided training and technical assistance to over ten countries. She led the research and publications unit at ISS/IRC by coordinating the drafting of the Monthly Review distributed to over 5000 professionals, and finalisation of over 100 country situation analysis. She is well-placed to lead the qualitative research in the French-speaking canton, given here training in political science, law and family mediation, and her fluency in English, French and Spanish.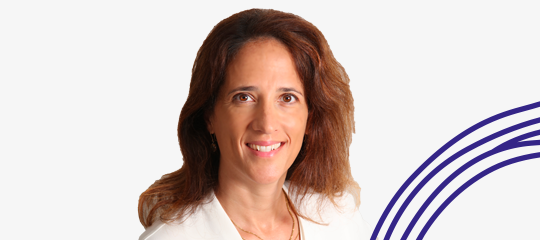 Alexandra Levy - Alexandra graduated in French law with a specialisation in European law. After 4 years of working in an American investment bank, she turned to teaching and obtained a diploma as a primary school teacher. She then taught for 12 years in Belgium and Poland at the primary level in various capacities. She also has experience in the print media in Poland where she ran a French-language online daily. She is currently doing an internship at Child Identity Protection as part of her Interdisciplinary Master's degree in Children's Rights at the University of Geneva.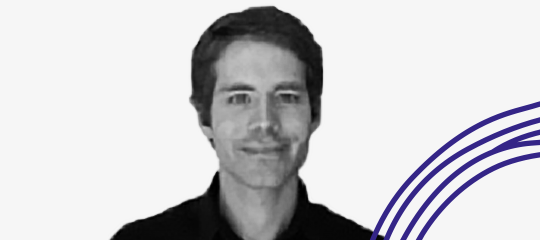 Andreas von Känel -  Anthropologist and consultant with more than eight years of experience in research and practice in human rights across a wide range of social and legal contexts. Most recently he has focused on children's rights issues in Switzerland (reform related to foster and residential care in Neuchatel) and Sub-Saharan Africa (interface between forced migration, humanitarian aid and children's rights). Expertise in the design, implementation and management of qualitative research and policy evaluations. Fluent in English, French and German, Andreas will lead the qualitative research in the German-speaking canton.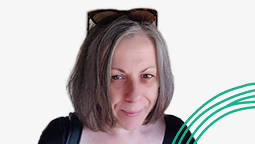 Patricia Fronek – School of Human Services and Social Work, Griffith University, Australia. She is an international expert, brings expertise in project management, qualitative and mixed methods research, and a long history of research and practice in ICA and national adoptions and alternative care in international settings from a social justice and human rights perspective. She has worked closely with people who have been subjected to coercive practices including families and adult adoptees and the education of practitioners in these fields.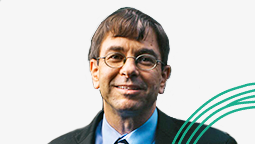 David Smolin – Law professor at Samford University, is considered a world leader on the topic of illegal adoptions, which include coercive practices, in light of international standards. He has served as an independent expert for the Hague Conference on Private International Law (HCCH) on ICA issues, and has served as an external expert for the ISS/IRC. He has written extensively on the topic of illegal adoptions, with particular interest in India, the main State of origin for Switzerland.
ADVISORY BOARD
Collaboration on this interdisciplinary research will build on team members' previous experience and track records across adoptions and alternative care to ensure impact beyond the timescale of the project. An explicit manifestation of this engagement is the establishment of the Advisory Board whose expert advice will be maintained throughout the implementation, dissemination and review stages of the project.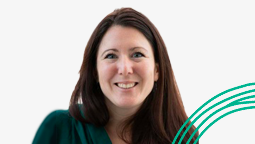 Gaelle Aeby has a PhD in Social sciences and is a research associate at the University of Geneva and at the School of social work of Geneva. She is currently involved in the Cottier research on the experiences of children and parents in CAPA proceedings (see below) and she was recently awarded a project on foster families (Foundation Palatin). Previously, she worked on foster care institutions in Geneva, and on the transition to adulthood of care leavers. Overall, she has a strong interest in innovative research designs combining quantitative and qualitative methods, and interdisciplinary research.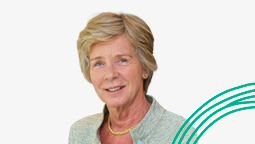 Maud de Boer-Buquicchio
, is internationally recognised as a leading expert in human rights. She was appointed as the UN Special Rapporteur on the sale of children, child prostitution and child pornography (2014 - 2020) and was the Deputy Secretary General of the Council of Europe (2002 - 2012). Throughout her mandates, she has focused her attention on the fight against discrimination and violence, on the rights of the most vulnerable groups, in particular, children. She spearheaded work on three COE including the Convention on the protection of children from sexual exploitation and sexual abuse and the Convention on preventing and combating violence against women and domestic violence. She will bring with her decades of experience in tackling sensitive issues connected to coercive decisions.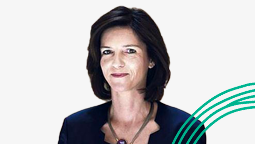 Andrea Büchler
– is the Chair of Private and Comparative Law, Faculty of Law, University of Zurich. In the Swiss context, she has a special interest in all aspects of family law in an interdisciplinary context; children and law; and guardianship law. She brings with her, her interest in Comparative Law, Foreign and International Private Law and Legal Studies as Cultural Studies and Legal Gender Studies. She has led and collaborated in dozens of qualitative research projects, written countless publications and is part of multiple associations and governing board, notably PACH.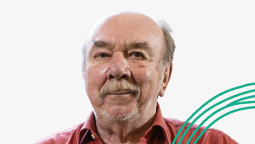 Nigel Cantwell - a Geneva-based consultant on child protection policies, brings 40 years of international experience to the project. He coordinated civil society's inputs into the drafting of the Convention on the Rights of the Child in the 1980s.  Later, at UNICEF's Innocenti Research Centre, he headed up analysis of child protection issues for six years and then became lead consultant for developing the UN Guidelines for the Alternative Care of Children. He remains UNICEF's expert on children's rights issues related to ICA. In 2017, the University of Strathclyde awarded him an honorary doctorate in recognition of his work.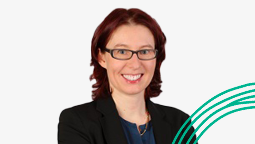 Michelle Cottier
is Professor of private law at the Faculty of Law of the University of Geneva. Her fields of specialization include Swiss and comparative family law, sociology of law and interdisciplinarity in law. Formerly she has been an Assistant Professor at the University of Basel, a Visiting Professor at Humboldt University in Berlin and a Substitute Judge of the Appellate Court of the Canton of Basel-Stadt, Switzerland. Michelle Cottier is a member of the board of directors and one of the managers of the Cluster on Children and Youth Politics at the Swiss Centre of Expertise in Human Rights and a member of the board of directors at the Centre d'étude, de technique et d'évaluation législatives (CETEL) at the University of Geneva. She is the main applicant on the Cottier research focusing on experiences of actors in CAPA proceedings.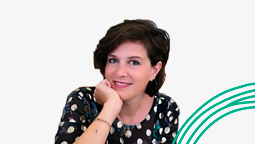 Gaelle Sauthier
is a currently presiding a Child Adult Protection Authority in the Valais. After her law degree (2009), she successfully passed her bar exam in 2013, completed training in mediation (2016) and defended her PHD in 2018, about the problematic of Child to parents' violence. Since 2018, she collaborates in the Cottier research (see above) and is currently researching the participation of parties in procedure from 1907 to nowadays. Therefore, she has a deep knowledge of the child protection system, theoretical and practical.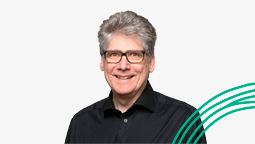 Stefan Schnurr
is a Professor of Social Work. He is Head of the Institute for Studies in Children and Youth Services, School of Social Work FHNW. He published on the child removal proceedings in Switzerland (Schnurr, 2017) and has co-developed a process-manual for the dialogical-systemic assessment of the well-being of the child (Biesel et al. 2013). He co-coordinates the European Interdisciplinary Socio-Legal Care Order Decision Making Network. He is a co-applicant for the Cottier research (see above).